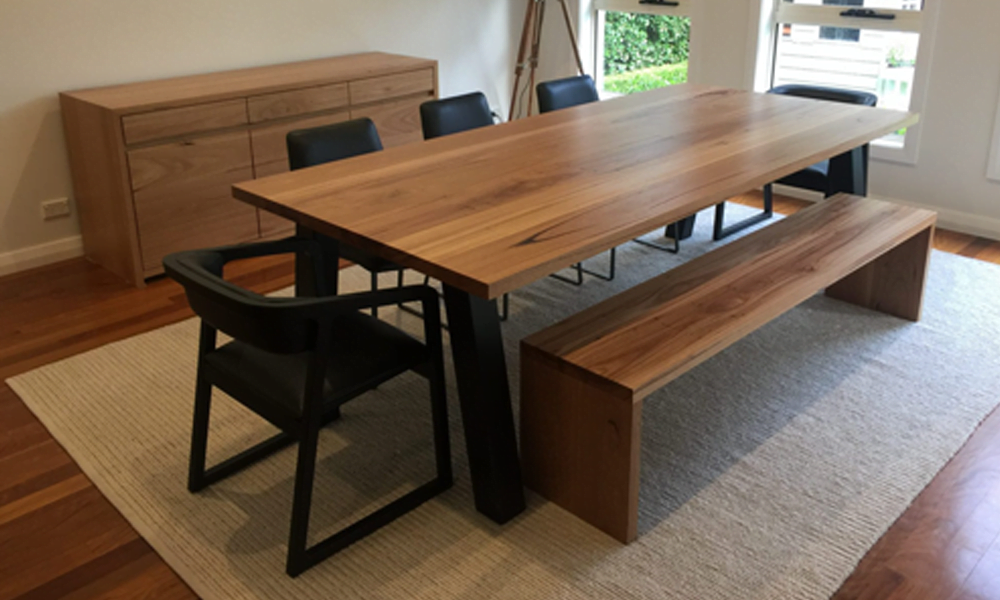 If you are looking for highly customised reclaimed timber furniture in Melbourne, then jaks Timber has to be your one-stop solution. We specialise in providing all kinds of furniture timber supplies, customised to fulfil your needs. We produce timber beds, tables, chairs, cupboards, benches and all other types of furniture you require – the way you need it.
We focus on the beauty as well as the functionality of your furniture. Just let us know about your needs, and we will provide you with a variety of designs and size options to choose from. jaks Timber is the number one manufacturer and supplier of recycled timber furniture in Melbourne.
jaks Timber specialises in manufacturing furniture that our customers can identify with. With a team of highly skilled and experienced craftsmen, we use great attention to detail to ensure you get something better than your expectations. We believe in establishing a life-long relationship with all our customers and take pride in supplying high-quality timber furniture all around Melbourne.
Our Timber Furniture Recycling Process
We follow a highly-detailed and systematic process for the manufacture of recycled timber furniture in Melbourne. Our recycling process involves procuring high-quality used timber material from residences, offices, educational institutes, factories and warehouses.
For our custom timber furniture, we remove any nails or attachments from the timber. Our craftsmen then refurbish the timber, removing any damages and polishing it to make it as good as new. We then manufacture authentic furniture following the latest unique and innovative designs, with accurate measurements.
Our reclaimed timber furniture in Melbourne is highly sustainable and the manufacturing process has a near-zero carbon footprint. We contribute to society by avoiding wastage and increasing the life of existing material. We sincerely strive to keep improving our quality day in and day out.
Customised Timber Furniture in Melbourne
Jaks Timber manufactures highly customised furniture to fulfil your requirements in the best way possible. We discuss your expectations, measure your available area, provide you with the best designs and improvise as per your needs. Our extensive range of custom timber furniture includes (but is not limited to):
· Beds
· Tables
· Chairs
· Benches
· Cupboards
· Shelves
· Computer Tables
· Cabinets
· Kitchen Furniture
· Bathroom Furniture
We also add drawers, latches and attachments for maximum functionality of your timber furniture. Our carpenters and craftsmen personally visit your home or commercial site if needed. You can also visit our workshop and discuss your requirements and issues regarding timber furniture in Melbourne.
The jaks Edge
jaks Timber specialises in manufacturing highly sustainable furniture timber supplies. We have already procured over 2500 cubic metres of recycled timber. With jaks Timber, you get:
· Highly customised timber furniture tailor-made to suit your needs.
· Excellent customer service, before, during and after the sale.
· World-class innovative designs.
· Strong and durable timber furniture with guaranteed long life.
· Furniture for all kinds of domestic and commercial needs.
For a huge range of premium-quality and reasonably priced timber furniture in Melbourne, visit our website and feel free to call us to book a visit or get an inspection.