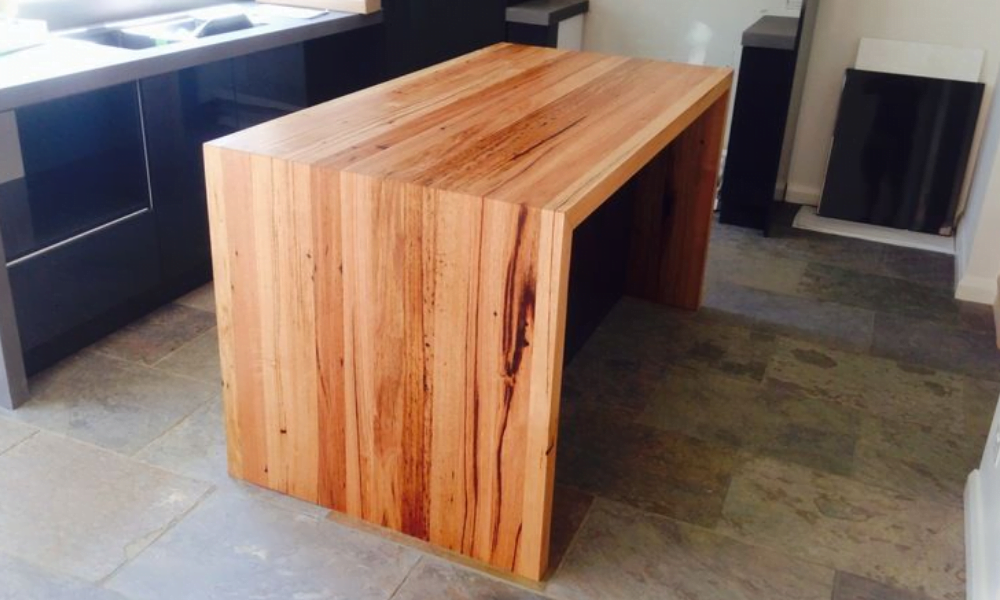 Custom Timber Benchtops – Bringing Warmth to Your Kitchen
Your kitchen is the heart of your home. It's where you gather with family and friends, cook your favourite meals, and make memories. Sometimes, your kitchen may appear boring. That's where our custom timber benchtops come in. Our benchtops are made from beautiful, natural wood that can add warmth and character to your kitchen, making it a place you'll love to spend time in.
Custom Timber Benchtops Bring a Warm and Natural Feeling to Your Kitchen
Custom timber benchtops can transform your kitchen into the cosy and welcoming space you've dreamed of. Our timber benchtops in Melbourne are built to last from high-quality materials. You can choose from a variety of colours and finishes. We'll help you create the perfect look for your home.
There are many types of wood to choose from, each with its unique look and feel. These benchtops add a touch of luxury and elegance to any kitchen. Custom Timber benchtops come in various natural colours to enhance your kitchen. With a range of natural colours to choose from, these benchtops can easily match or complement your current kitchen décor. They will add a touch of warmth and sophistication that you'll be sure to love.
Custom Timber Benchtops Last for Many Years
Suppose you're like most homeowners who want their home to be beautiful. You also want it to be practical and comfortable. That's why custom timber benchtops are such an excellent investment. They last for many years, so you don't have to worry about replacing them soon. They add a touch of luxury and class to any kitchen or bathroom.
We know that keeping up with the trends in home design can be difficult and time-consuming. You want your home to reflect your style, but you also don't want to spend hours cleaning and maintaining it. Custom outdoor timber benchtops are the perfect solution for anyone who wants a stylish, low-maintenance option for their home. The benchtops are a low-maintenance option that will save you time and money. They are ideal for busy families or anyone who wants to enjoy their time without worrying about upkeep.
Timber benchtops are a worthwhile investment that will add value to your home
When you're ready to upgrade your home, you must consider all your options for adding value. One way to do this is by installing timber benchtops in your kitchen. This will create a luxurious look, but it will also increase the resale value of your home. Timber is a timeless material that will never go out of style, so you can rest assured that your investment will pay off for years. The custom timber benchtops are durable and easy to maintain.
Custom timber benchtops can warm up your kitchen and add a personality to the space. They are also great for showing your support for sustainable living practices. If you want a custom timber benchtop installed in your kitchen, contact a Jaks Timber and Joinery specialist.